Bringing Empowering Holistic Educational Content Online to Liberate Our Mind, Body & Spirit




Supportive Content for Parents & Teachers


Library of Content for Children & Teens
Learning Material &

Digital Products




Self-Paced Courses & Books


Online Live Classes
​Live Workshops & Events



Join the BerryGoodFamily EMAIL LIST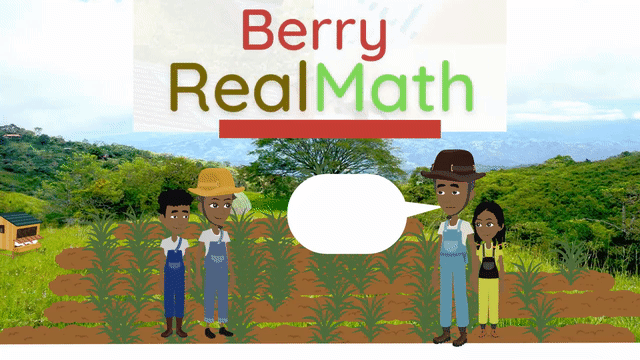 Available Learning Materials
The BerryGood Vision & Mission
​
​
BerryGoodTeaching is the Soul child of Mama Fe-Fe and Baba Be who met in college as friends and later became a union. Mama Fe-Fe and Baba Be are now married and have 2 children. In the process of homeschooling our children we shared a vision and saw a need to create a holistic educational experience that liberates and cultivates a self-empowered, confident, creative, and compassionate being. In turn, the being can inspire and invite other learners to be empowered with the knowledge that sets them on their own path of a purpose-filled life that continues to inspire - which helps contribute to society at large.
The Motherland Math series entails Math from indigenous cultures from around the world. The first course in this series focuses on the continent well known as the Motherland, Africa. In this course you will find culturally rich and relevant historical and heritage rich Math methodologies, improving equity and inclusion while supporting confident racial esteem development. As well as, learning about the vastness and richness of indigenous cultures around the world. All while learning Math.



Does your child need tutoring, a consistent Math program or a supplement to their current instruction? Baba Be's House of Math was designed to make sure you child grasps the basics of Math. Baba Be's House of Math is a 16-week journey through Addition, Subtraction, Multiplication, Division, Percentages, Fractions, and Graphing.
Berry Good Family Reviews
My 12 year old daughter had the privilege of taken this course and I was more than impressed with the content. To have not only the technical side of our culture but the historical side mixed in. Well organized. Can't wait to see what comes next."
My daughter took this course and loved it! Perfect mix of math and history. She loved all the informational lessons mixed with the math.
We used so many math programs. She (we) just got started with MotherlandMath and didn't want to stop.